Slim fit LED mask
Our cutting-edge mask is the new secret to clearer, and more youthful looking skin.
This mask features three wavelengths to provide a multitude of skin rejuvenation treatments to the face and neck. It also incorporates the use of galvanic currents to further enhance results.
Featuring:
Red

LED Light (Anti-Ageing)

Blue

LED Light (Anti-Bacterial)

Purple

LED Light (Anti-Inflammatory)
The SF LED Mask uses 192 LED's (light emitting diodes), often known as Low Level Light Therapy, to stimulate the facial cells, and kick starts a number of processes, which help rejuvenate the skin. This therapy is 100% safe, and doesn't give harmful radiations and heat, unlike other laser treatments. It also doesn't damage your skin, has absolutely zero side effects and recovery time.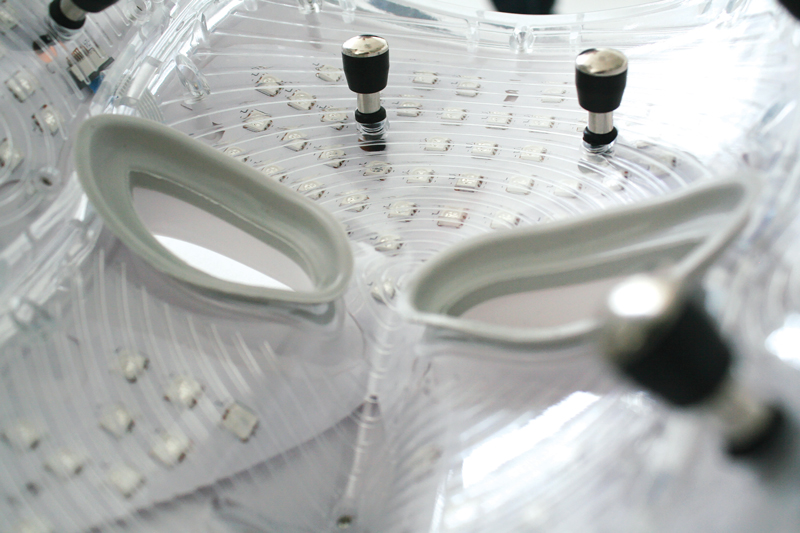 Galvanic Mode:
The Galvanic mode can be used in conjunction with any of the LED lights.
It is very beneficial for the skin by helping to increase blood circulation, thus delivering oxygen and nutrients to the skin cells. This helps purify the skin and removes waste.
It furthermore stimulates muscle tone via the positive and negative charges of current.
Treatment Benefits