Ultrasound Scans
An ultrasound scan, is a non-radiation based procedure that uses high-frequency sound waves to visualise part of the inside of the body on screen in static and dynamic fashion. An ultrasound scan can be used to monitor an soft tissues, joints, unborn baby, diagnose a condition, or guide a practitioner during multiple interventional procedures in order to perform guided injections etc.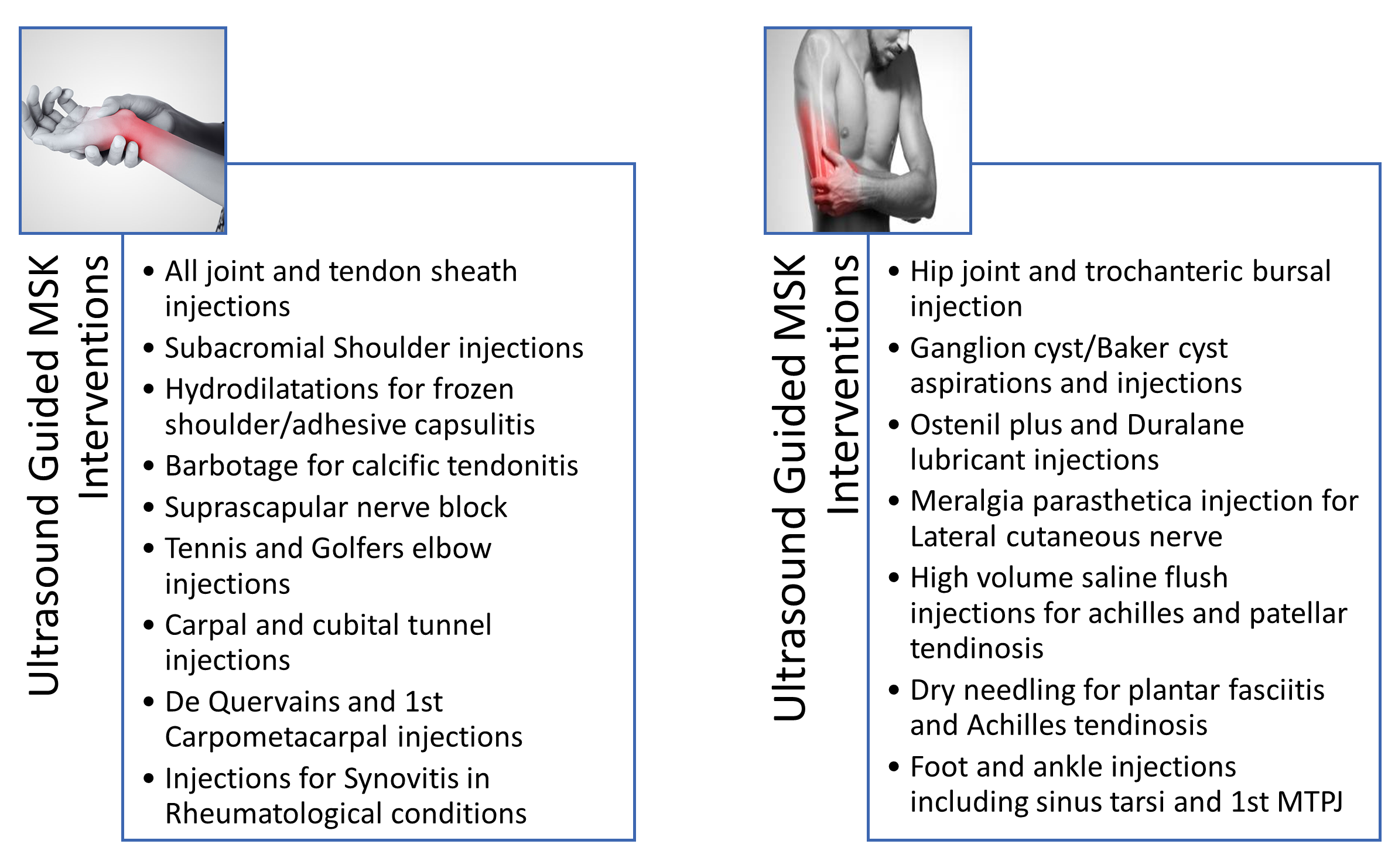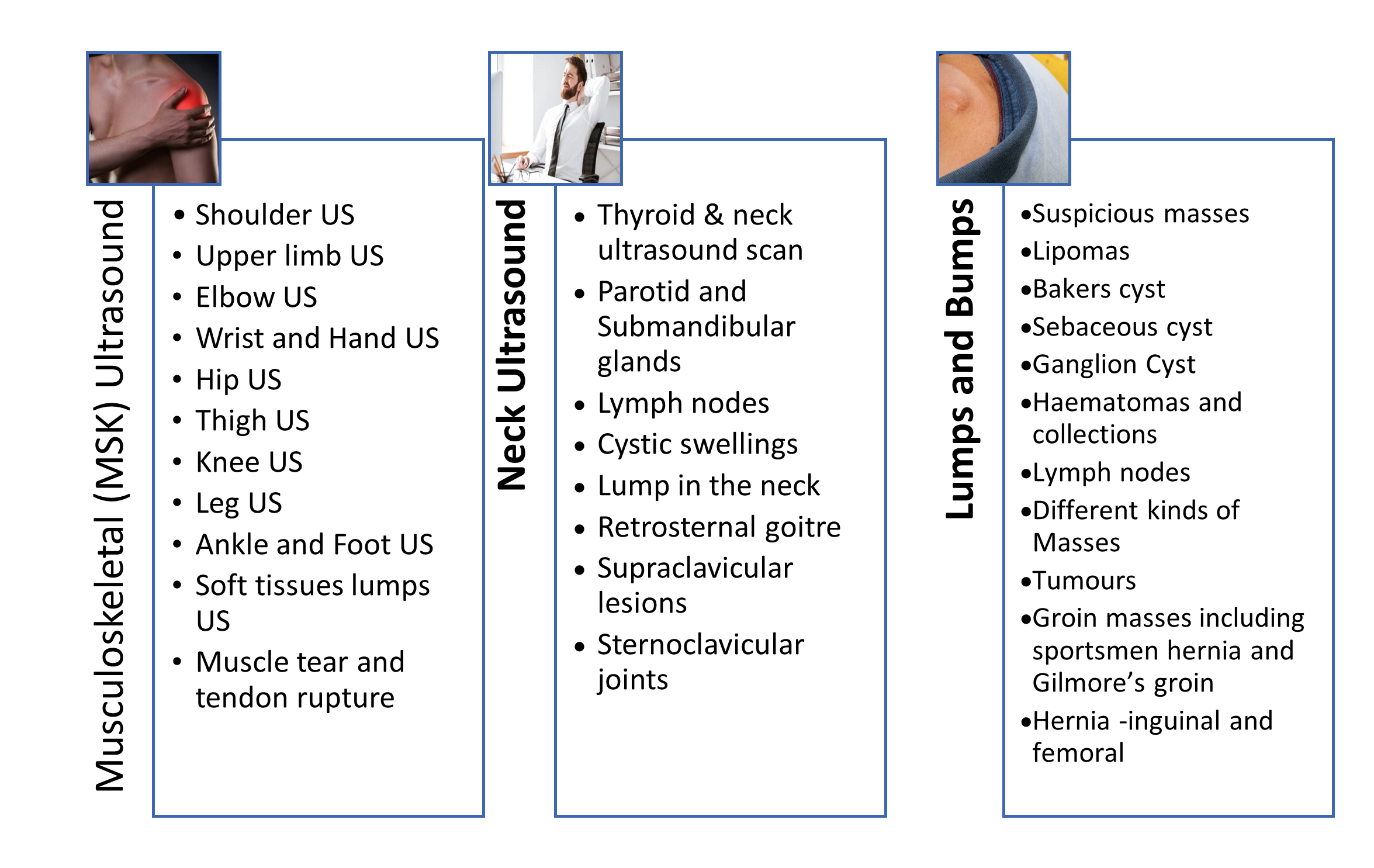 About Dr. Ajay Sahu, MBBS, MS(Ortho), MRCS, FRCR
Dr. Ajay Sahu is a Consultant Radiologist subspecialised in Muskuloskeletal Radiology . He is the Lead of MSK radiology in Ealing Hospital and actively works as MSK Consultant Radiologist in London Northwest Healthcare University NHS Trust hospitals. He is very proactive in Radiology registrar teaching and training. He undertook structured Royal College approved radiology training (FRCR) in Southwest England and visited the Royal National Orthopaedic Hospital, Stanmore as a fellow.
He has done MS Orthopaedics from India in 2003 and has been working in UK since 2004 with 9 years of Orthopaedic experience. He decided to change career in 2009 and switched from Orthopaedics to Radiology in order to specialise in MSK Radiology. This coincides with the changing trend in medicine towards more interventional approaches
He is an expert in musculoskeletal and sports imaging, both diagnostic and intervention. The musculoskeletal interventions including cortisone steroids, high volume saline injections, dry needling with injections into the joints, tendons, bursae, neuroma etc,. He has published 37 indexed articles, out of which, 19 are indexed in pubmed. He has been a keynote speaker with 214 overall presentations and lectures in international and national meetings. He has also presented his work at RSNA, Chicago.